Message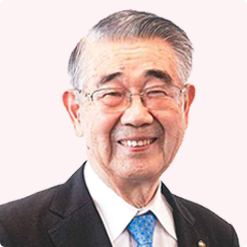 Chairman Teijiro Furukawa
---
The cure rate of childhood cancer in Japan has increased to nearly 80% due the latest development of medical care. Many childhood cancer survivors are playing active roles as an important member of the current Japanese society.
This organization aims to create a society where childhood cancer patients, childhood cancer survivors and their families in Japan and developing countries with cure rate less than 30%, can live a fulfilling life with peace of mind.
To realize this, we will provide a wide range of support to related organizations both domestic and overseas. We sincerely ask for your warm understanding and support.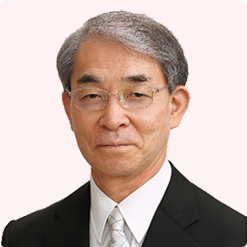 President Nakagawara Akira​
---
We established the Japan Organization on September 26, 2015, led by Chairman Teijiro Furukawa in order to continue the "Childhood Cancer Long-Term Care Project", a demonstration project by the Ministry of Economy, Trade and Industry. After the establishment, we have provided support for the long-term follow-up of childhood cancer at the National Center for Child Health and Development, which is the core hospital central organization. In addition, we have also conducted activities to support the establishment of a childhood cancer long-term follow-up system, in collaboration with the Japanese Society of Pediatric Hematology / Oncology (JSPHO), Japan Children's Cancer Group (JCCG), and Children's Cancer Association of Japan (CCAJ).
In August 2018, for the first time among other cancers, the World Health Organization (WHO) declared that childhood cancer would be taken up as an important issue to be solved on a global scale. At the 50th International Conference on Pediatric Cancer held in Kyoto in November 2018, it was declared that "By 2030, the worldwide cure rate for pediatric cancer will be increased to more than 60%." This idea was motivated by the inequality, where if you were born on the same earth at the same time with other childhood cancer patients, you are most likely will not survive if you happened to be born in a low-income country (with cure rate: 10-30%), but at the same time people who are born into a high income country are saved with a probability of over 80%.
In response to WHO's declaration, we will expand the results of the project throughout Asia. Also in order to realize WHO's declaration in Asia, we will provide support for smooth cooperation and functioning of the relevant organizations (Children's Cancer Group etc.).
With this purpose, Teijiro Furukawa was appointed to be the Chairman and Akira Nakagawara to be the President of this organization from September 2019. We will tackle this important issue together.
We will do our best for childhood cancer patients, childhood cancer survivors and their families in Japan and other developing countries in Asia. I sincerely welcome your warm support for this organization.